Not-for-Profit Shuttle
Employee transportation at a great nonprofit rate.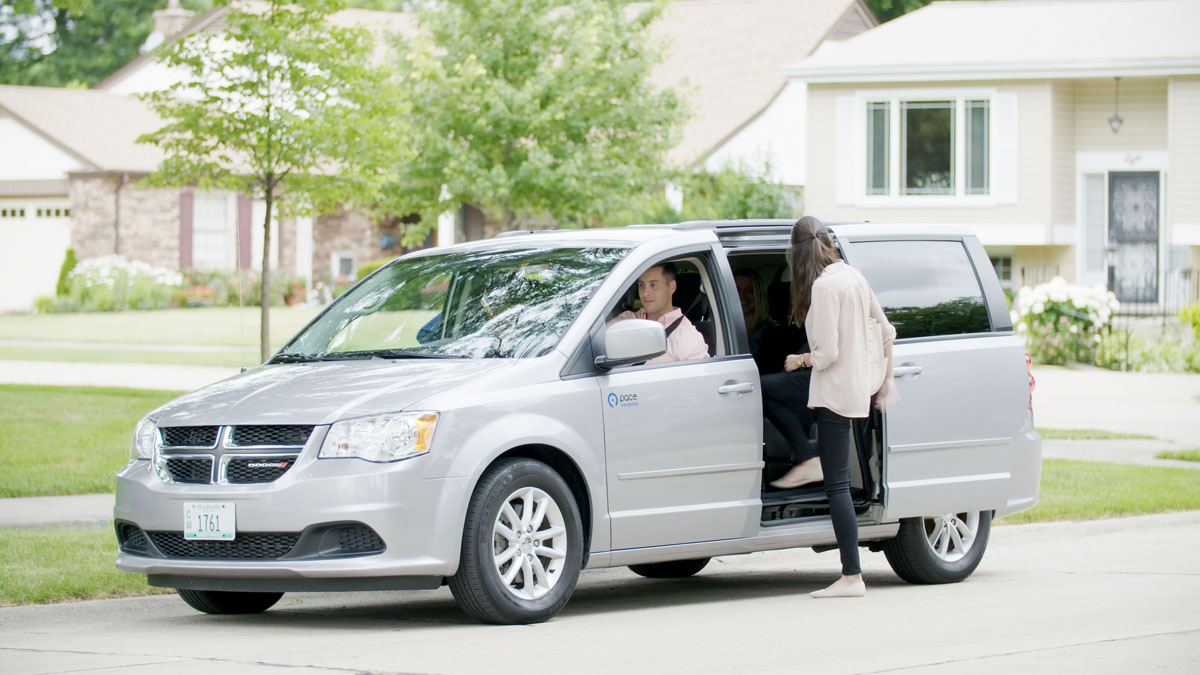 The Pace Not-for-Profit Shuttle Program is designed to transport employees between workplaces and public transportation centers. For instance, your organization could: 
Provide first and/or last mile solution between work and bus, train, and park-n-ride locations
Transport workers or trainees across campus or from one worksite to another
Offer door-to-door service for passengers with a variety of mobility needs
What Pace offers:
A reliable mini or conversion van (Lift-equipped conversion vans are available upon request)
Fuel and maintenance credit cards
Loaner vans
Roadside assistance
Access to driver and administrative training courses
An Operations manual and staff support to assist with program compliance
This service is identical to Pace's Employer Shuttle but offered at a reduced, monthly nonprofit rate of $250 per van. 
Participating organizations must:
Be a not-for-profit in Cook, DuPage, Kane, Lake, McHenry, or Will counties
Designate staff or volunteers to be a Transportation Coordinator and/or driver(s)
Keep Pace van(s) clean and secure in an off-street location
Arrange and design the daily service such as pick-ups and drop-offs
Provide commercial general and auto liability insurance and security deposit
Maintain workers' compensation and umbrella liability insurance
Allow vehicle inspections and audits