Pace's Response to COVID-19
Introductory Information for New Riders
New to riding Pace or public transit? It's easy! Here are some tips to get you started.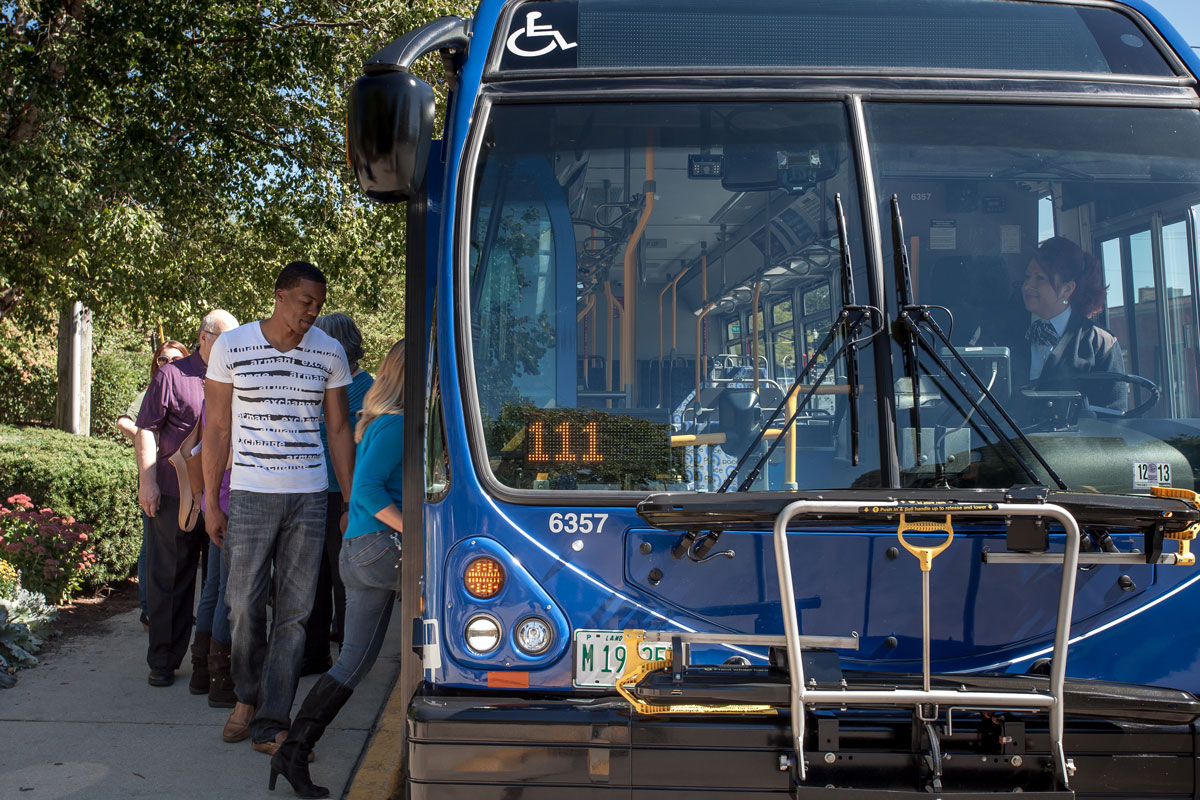 Pace operates more than 200 fixed bus routes that operate on a set schedule and on a set routing. This is our most traditional service, in which anyone can board by getting on or off at any bus stop along the route, and a fare is collected at the time of boarding depending on the route's fare class and the rider's eligibility for a reduced fare.
Learn what route to take to your destination by planning your trip here.
Paying Your Fare
Ventra is the fare payment system for Pace and its sister agencies--CTA and Metra. It features a contactless "tap" card and a mobile app, making it a convenient and money-saving way to pay your fare.
Get your Ventra Card (or add transit value or a multi-day pass) online, at a vending machine, or at hundreds of regional retailers. Tap your Ventra Card on the Ventra reader at the front of the bus as you board. A new Card costs $5.00, and that one-time Card purchase fee is immediately refunded as transit value upon account registration.
Manage your Ventra account online account and get protection against lost/stolen Ventra Card with registration of your Card.
Other Pace Services
In addition to the traditional fixed bus routes, Pace operates several other services that exist in places where no fixed route exists or meet individual riders' needs. For instance, Pace's vanpool services are usually for groups of coworkers traveling to work together on a daily basis. Other reservation-based services linked below are for local trips whose origins and destinations vary from day to day. Eligibility, fare, and geographic areas served are different for each of those services. Click the buttons to find out more!