282 - Rolling Meadows – Wrigley Field Express (TEMPORARILY SUSPENDED)
Express to Event Route
IMPORTANT NOTICE:

Due to the COVID-19 pandemic and its impact on local sporting and concert events, all Express to Events services are suspended until further notice.
More information about the Rolling Meadows - Wrigley Field Express.
More information about all of Pace's Express to Events services.
Posted stop locations for this route are the Atrium Center Park-n-Ride in Rolling Meadows and Wrigley Field. For more information see Pace's Bus Stop Policy and Posted-Stops-Only Conversion Project.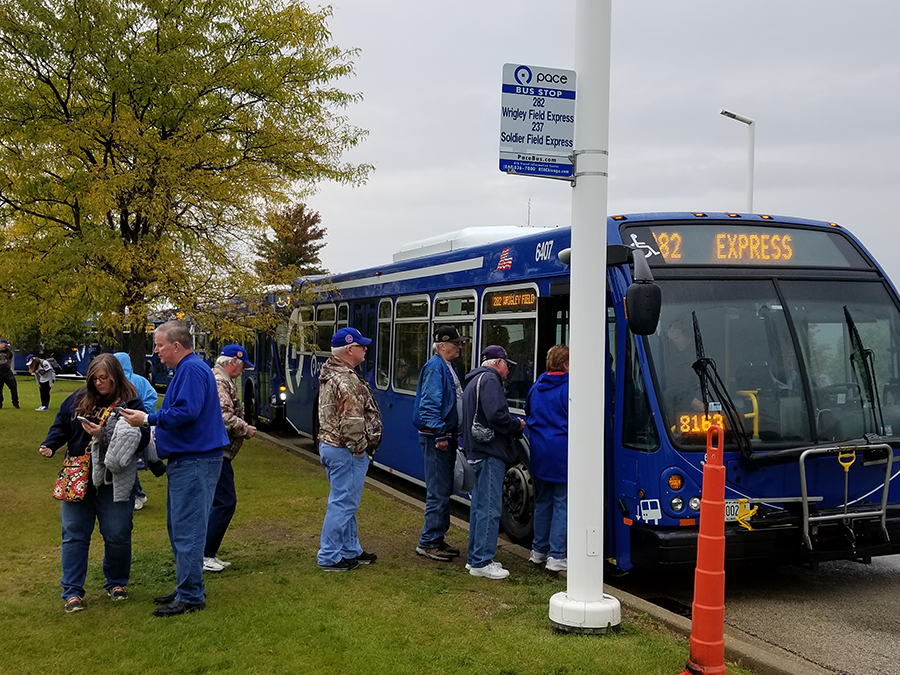 Fare Information
Route 282 is classified as Premium Route
| Fare Type | Regular | Reduced |
| --- | --- | --- |
| Ventra Transit Value | $4.50 | $2.25 |
| Cash | $4.50 | $2.25 |
External Connections
CTA Red Line - Addison station
CTA Route 153 Addison
CTA Route 22 Clark