Pace Bus Launches Campaign to Welcome Back Riders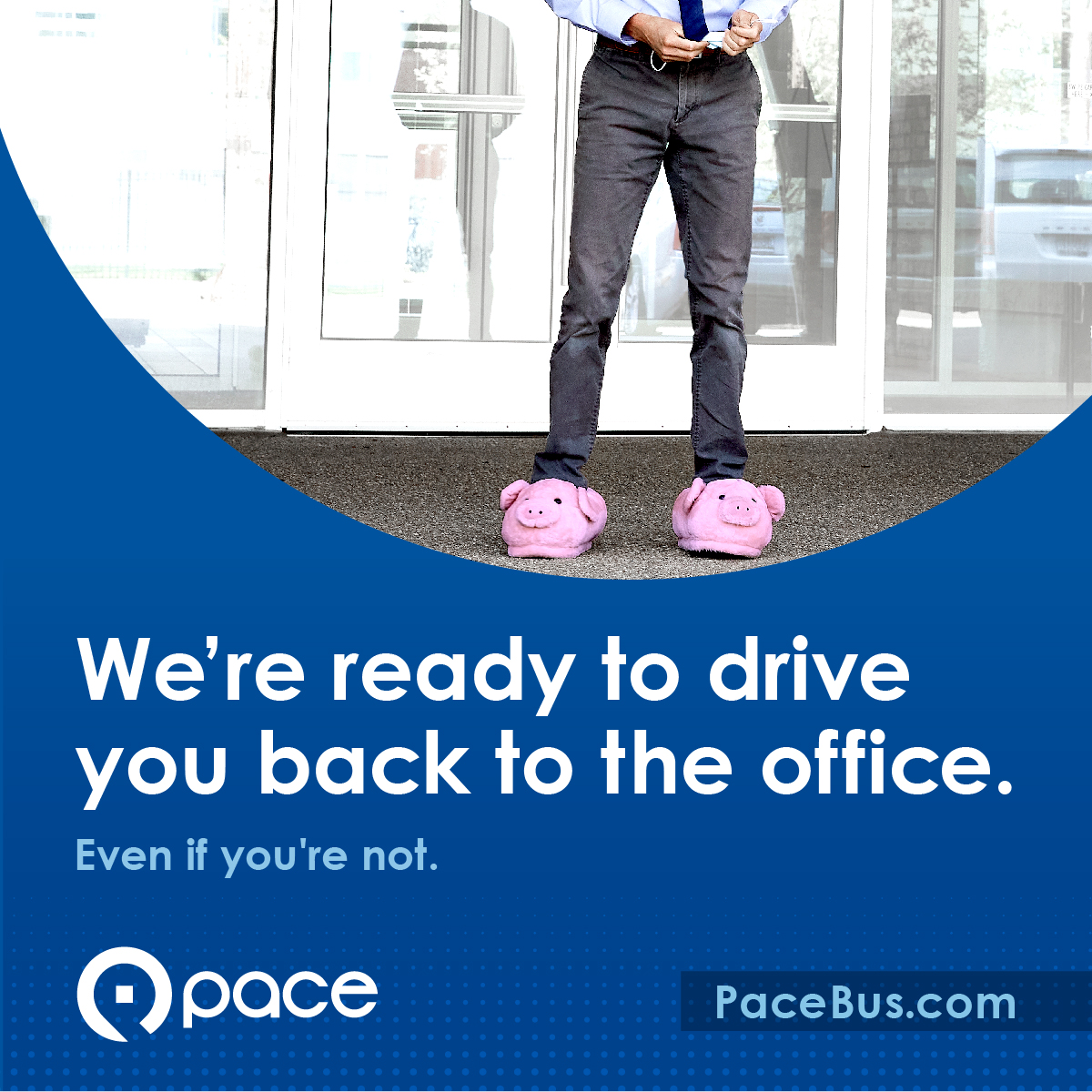 Many suspended and reduced services to resume operations in August
ARLINGTON HEIGHTS, IL – Pace Suburban Bus has launched a new marketing campaign to welcome back lapsed riders and let them know that transit is ready for their return. The campaign, titled "We're Ready," follows more than a year of communications between Pace and the general public about the many safety measures the agency employs to keep riders safe. As Pace begins to reintroduce suspended and reduced schedule services this fall, it renews its commitment to providing safe, affordable, and reliable public transportation.
"We are finally on the road to recovery and Pace is ready to support our region as we return to more in-person activities," said Pace Executive Director Rocky Donahue. "We will carry the three guiding principles we established in March of 2020 – safety, service, and transparency – with us as we build back better for those we serve."
Throughout the pandemic, Pace has continued to provide transit service to those essential workers who have kept our communities moving by staffing hospitals, grocery stores, and other critical services. The new campaign broadens Pace's focus to the wider public, many of whom have been telecommuting for more than a year.
"We're Ready" takes a light approach that acknowledges some of us may be out of practice with our pre-pandemic routines as we return to worksites. The campaign, which includes digital, radio, and television advertisements, features people preparing to return to their offices but forgetting some important items – like their shoes. One thing they do not forget, however, is a mask. Masks are required on public transportation for riders and drivers until at least September 13, 2021.
At the onset of COVID-19, Pace fixed route ridership dropped to about 30% of pre-COVID-19 ridership. In recent months, ridership has begun to return. Fixed route ridership is now at 55% of pre-COVID-19 levels. While some services will remain suspended or reduced, many will return on August 8, including 8 routes that have been suspended or operating on reduced schedules. Service is also being restored on 26 routes that support students returning to schools. Passenger notices with updated schedules are available at PaceBus.com/Passenger-Notices.
Service has already resumed on the Schaumburg Trolley and Ravinia Festival Direct and the Naperville-Aurora On Demand service has been expanded. Additionally, the Soldier Field Express is expected to return this September. Commuters in need of transit connections where service has not been restored due to lack of demand and the impacts of the national driver shortage are encouraged to consider Pace's Vanpool Program.
Pace continues to evaluate the remaining suspended or reduced routes in terms of increasing commuter demand, evolving Metra schedules, and resource availability. Status updates and a comprehensive list of returning services and those that will remain suspended or reduced are available here. Information for students and parents about fall 2021 service is also available.
Read more about Pace's response to the pandemic at PaceBus.com/Health:
Media Contact
Maggie Daly Skogsbakken | (847) 228-4222 | Maggie.Daly@PaceBus.com