Pace's Response to COVID-19
Pace Headquarters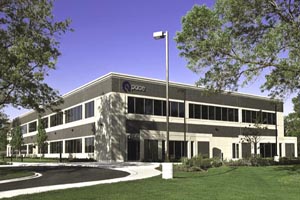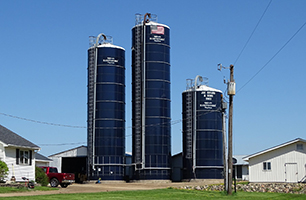 Pace Headquarters is located in the Algonquin Road business section of Arlington Heights at the geographic center of the agency's 6-county Chicagoland service area. Pace moved to this facility on August 24, 1985 from Marina City Towers (300 N. State St.) in Chicago.
On April 27, 2009, Pace employees moved into a newly constructed office building on the east end of the property and an official Open House and Dedication ceremony took place there on July 1, 2009.
The property was previously the global headquarters of A.O. Smith Harvestore, a designer and builder of farm grain silos. Harvestore silos, with their distinctive big blue tanks and American flag painted near the top, became known as the "Cadillac" of farm equipment and have been fixtures on farms throughout the world since the 1940's.
Pass and Ticket Purchases
Pace passes and tickets may be purchased at Pace's Headquarters, Monday through Friday between the hours of 8:00 am and 4:30 pm. Personal checks and cash are acceptable forms of payment.