Pace's Response to COVID-19
Pace Headquarters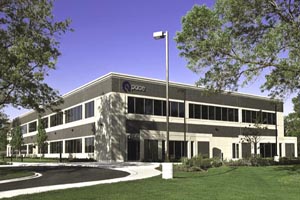 Pace Headquarters is located in the business section of Arlington Heights. Pace moved to this facility on August 24, 1985 from Marina City Towers (300 N. State St.) in Chicago.
The facility is the former headquarters of A.O. Smith Harvestore, a designer and builder of farm grain silos.
Pass and Ticket Purchases
Pace passes and tickets may be purchased at Pace's Headquarters, Monday through Friday between the hours of 8:00 am and 4:30 pm. Personal checks and cash are acceptable forms of payment.