Pace Welcomes New Board Member Rachel Arfa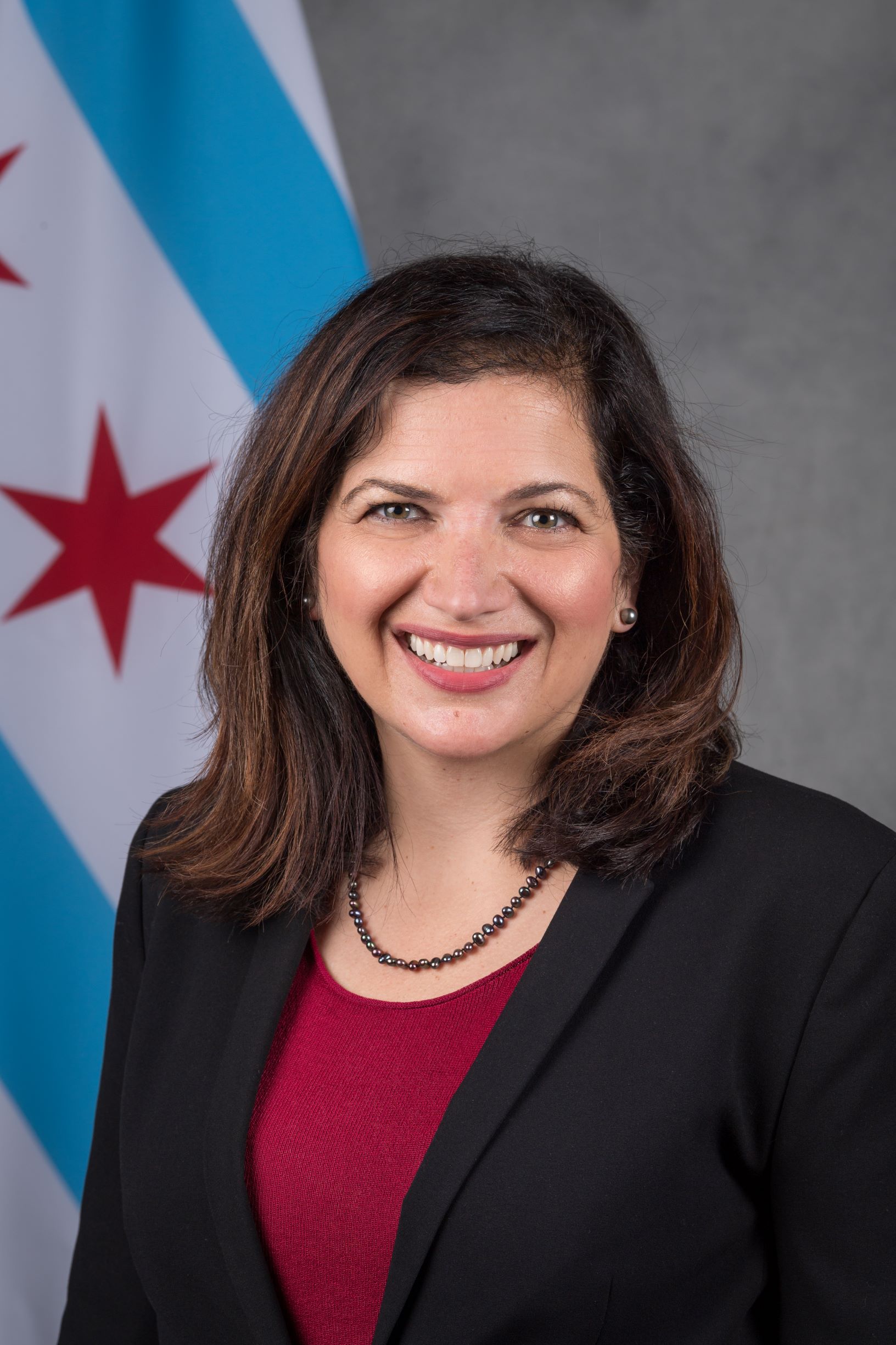 MOPD Commissioner Rachel Arfa will serve as Chicago's representative on Pace's Board of Directors.
At today's Board of Directors meeting, Pace welcomed Rachel Arfa as its newest Board Member.
By statute, one seat on Pace's Board of Directors is reserved for the Commissioner of the Mayor's Office for People with Disabilities (MOPD) in Chicago. Director Arfa, recently appointed to fill that role by Chicago Mayor Lori Lightfoot, will replace Director Laurie Dittman, who led MOPD in an acting capacity for several months. Pace was grateful to benefit from Director Dittman's insights and leadership during her tenure and is excited to work with Director Arfa moving forward.
Commissioner Arfa is the first deaf commissioner of MOPD, and the highest-ranking deaf person to serve in a City government leadership role. Arfa comes to MOPD with years of experience as a disability and civil rights attorney. She has held numerous civic and leadership roles, and has long advocated making Chicago's cultural spaces accessible to people with disabilities. 
As MOPD Commissioner, Arfa will lead the City of Chicago's efforts to make Chicago a more accessible city. As a member of Pace's Board of Directors, she will similarly represent Pace's riders in the City of Chicago, where Pace provides thousands of ADA Paratransit rides each day.
Arfa is a graduate of the University of Michigan and the University of Wisconsin School of Law.
"Pace has been fortunate to have dedicated, talented representatives from the City of Chicago serve on its Board," said Pace Chairman Richard Kwasneski. "Director Arfa will undoubtedly continue this trend, and the people our system serves will benefit from her skills, her experience, and her perspective."
The Illinois statute that established the regional transit structure dictates that Pace's Board is to be comprised of 13 members, all of whom are current or former mayors with the exception of the City of Chicago's Commissioner of the Mayor's Office for People with Disabilities, who serves on an ex-officio basis but has full voting rights. Each member represents a defined territory within Cook County or one of the five collar counties.
Media Contact
Maggie Daly Skogsbakken | (847) 217-3156 | Maggie.Daly@PaceBus.com