Pace Lends 1949 Bus, Same Model Rosa Parks Famously Rode, to DuSable Black History Museum for Martin Luther King Day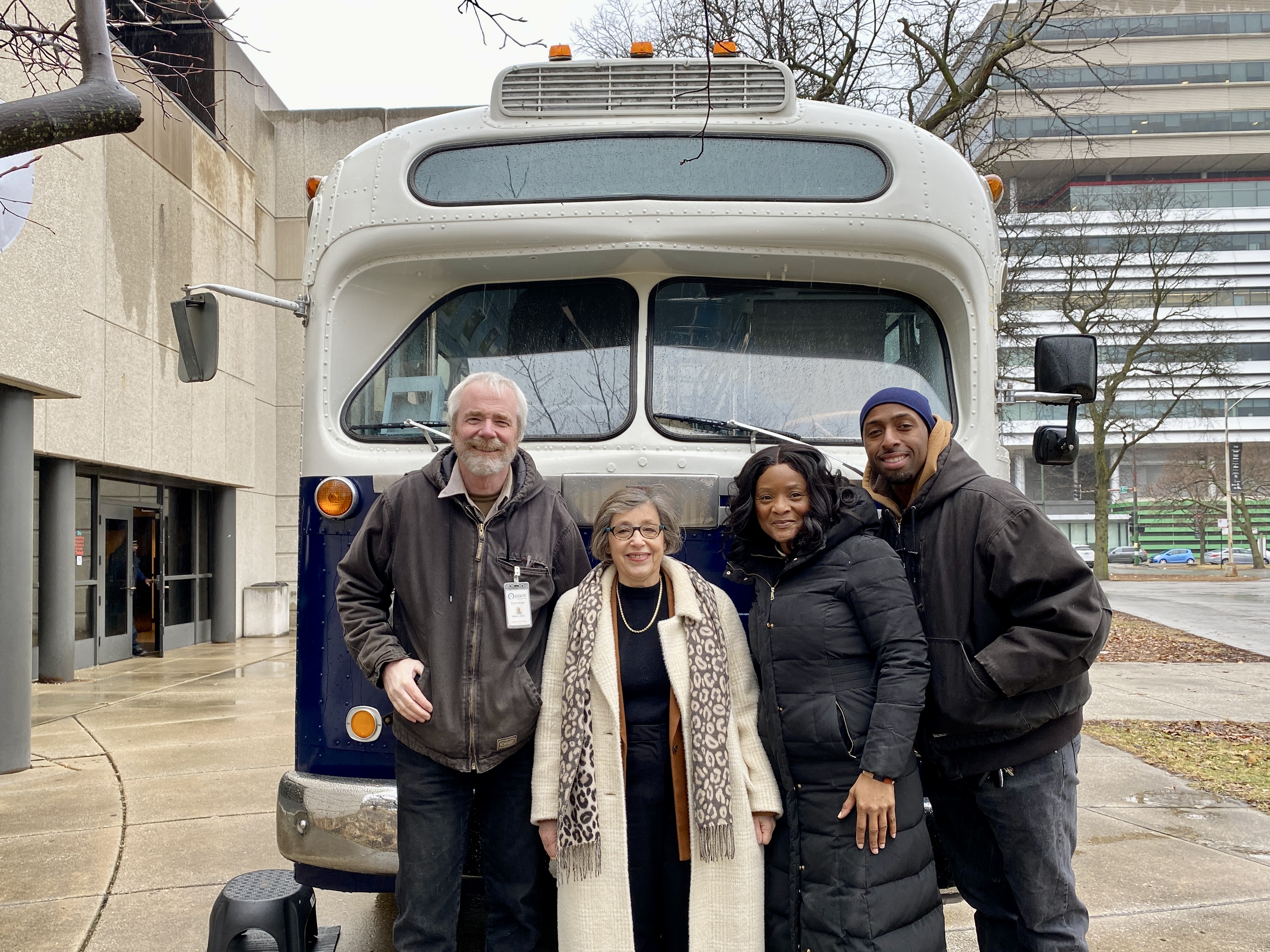 Bus Agency Joins Museum, City in Recognizing King's Legacy and Transit's Role in African American History
CHICAGO, IL – Officials from Pace attended the DuSable Black History Museum and Education Center's King Day event commemorating the life, legacy, and importance of Dr. Martin Luther King, Jr. They arrived at the museum with a vintage 1949 GMC bus, the same model Rosa Parks rode on when her courageous act of civil disobedience sparked the Montgomery Bus Boycott and changed history. This vehicle is part of Pace's historic fleet and was open to the public to board. Pace was also a sponsor of the day's event.
            "We hoped this contribution to a remarkable museum experience would spark reflection and conversation," said Lorri Newson, Pace's Chief Financial Officer and Chief Diversity, Equity, Inclusion, and Accessibility Officer. "It did just that—it was amazing to hear kids discussing the history of transportation, segregation, and civil rights about our fleet's oldest vehicle."
            Prior to Rosa Parks' refusal to relinquish her seat on a crowded Montgomery bus to a white passenger, many bus systems maintained segregated facilities and discriminatory policies. The subsequent Montgomery Bus Boycott propelled Parks into the national limelight, elevated the profile the young Dr. King, and resulted in a Supreme Court ruling that rendered discrimination on transit illegal. Each year, Pace honors Parks by reserving the front seat on each bus on the anniversary of her arrest.
            "Outside the museum, families could sit at the front of our bus and honor Rosa Parks, Martin Luther King, and all those who have joined in the fight for equality and justice," said Pace Executive Director Melinda Metzger. "Every day, Pace strives to follow Dr. King's example and to build a more equitable transit system and a more just region. We're grateful for the DuSable Museum's role as leaders in educating our city about this important part of our past and present."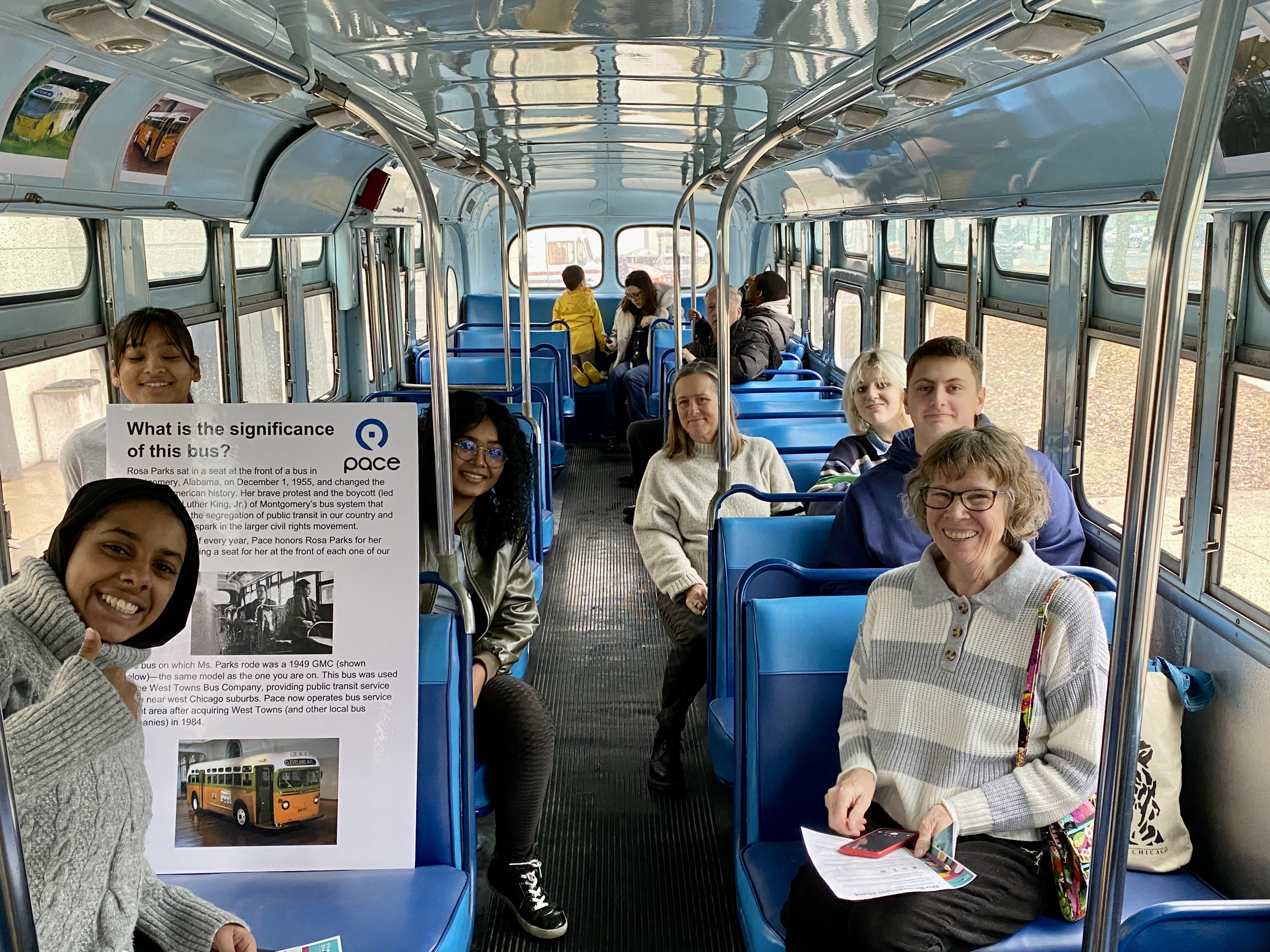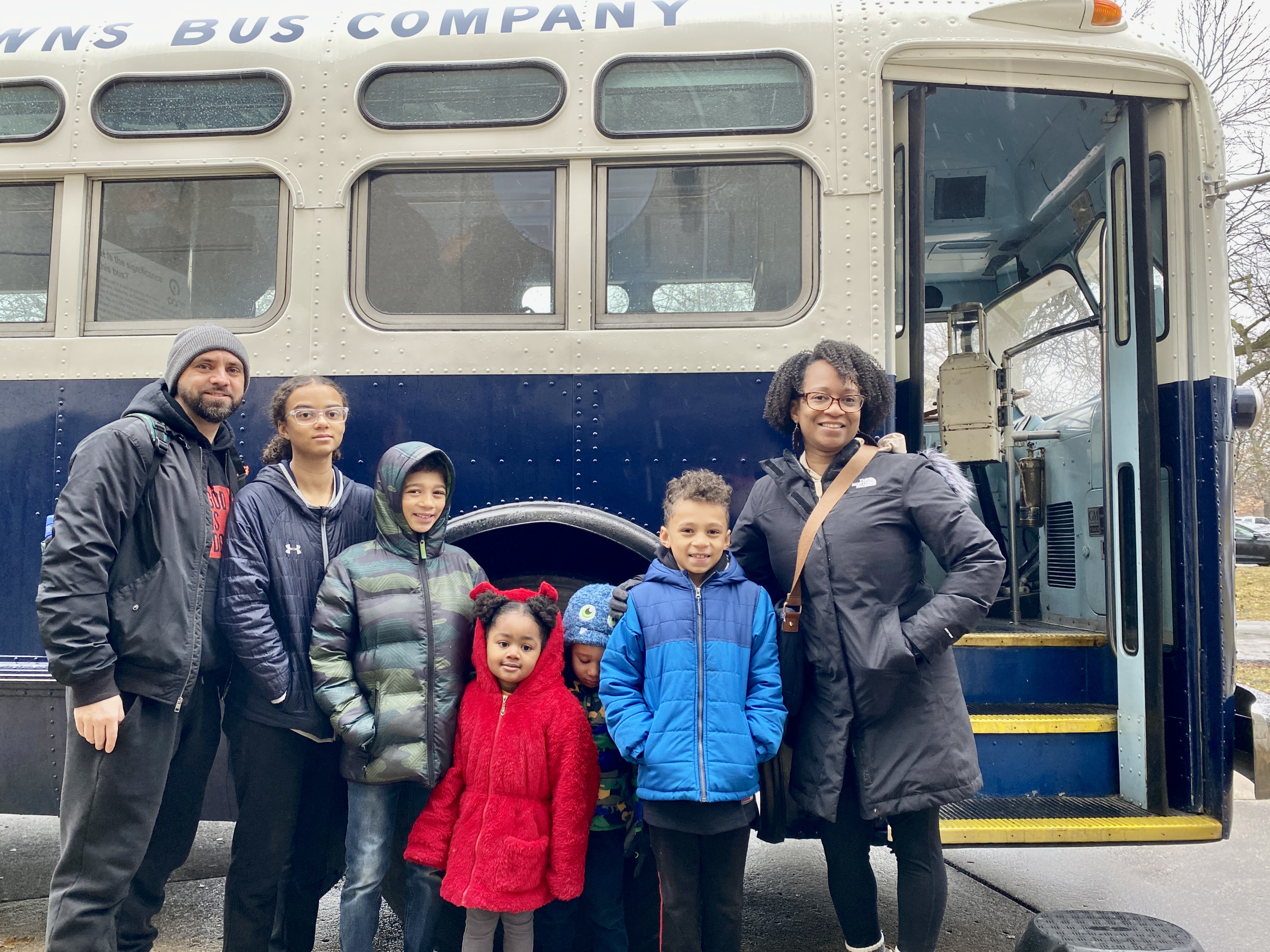 Media Contact
Maggie Daly Skogsbakken | Maggie.Daly@PaceBus.com | 847-217-3156