New Lower Fares... with Free and Reduced Transfers!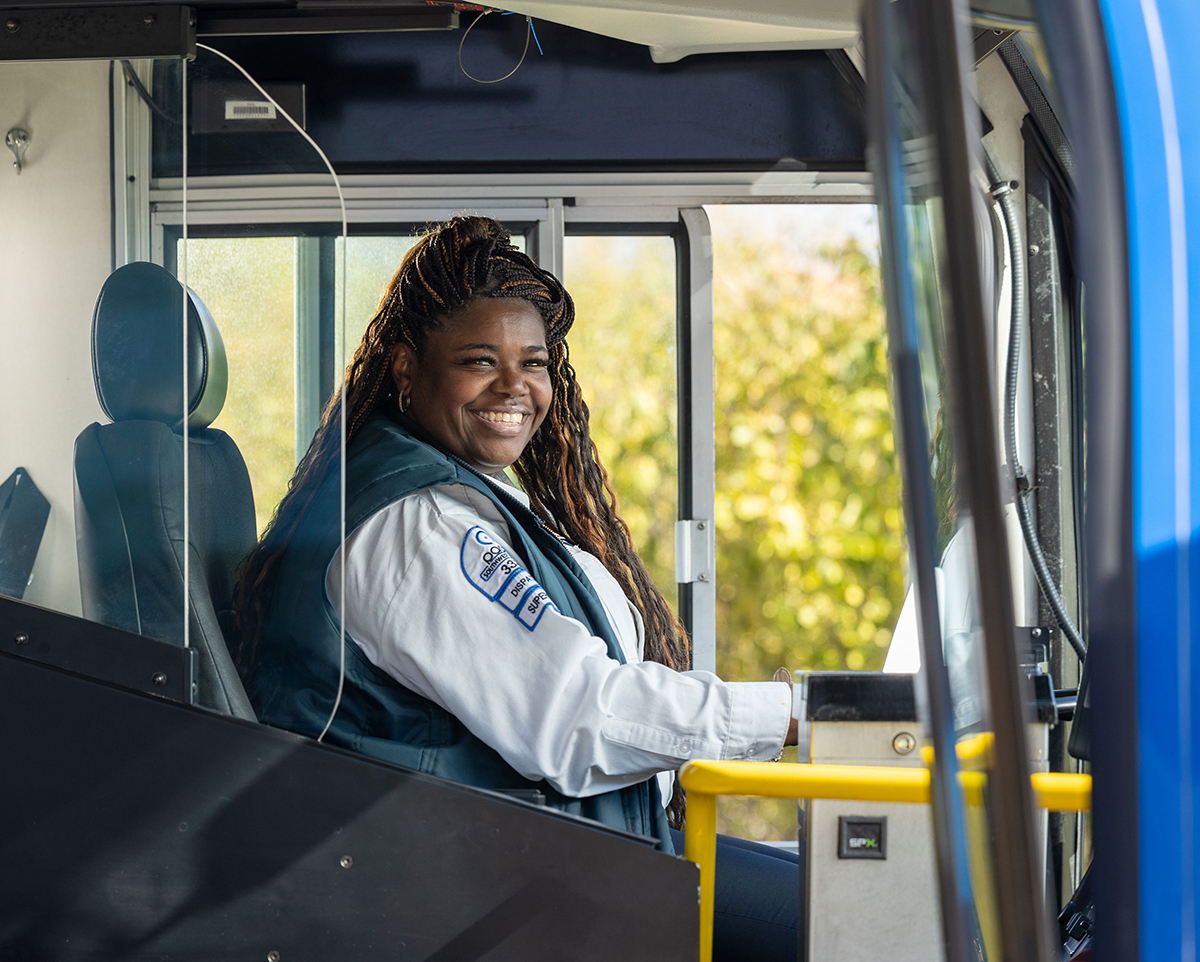 Using Pace & CTA is now easier and more affordable!
Everyone knows that using public transportation is more affordable than the cost of a car plus gasoline, parking, tolls, maintenance, repairs, title registration, license plates, vehicle stickers, and auto insurance... the list can seem endless!
But fortunately starting February 20, 2023, Pace is making it even less expensive to use our transportation services including new or cheaper pass products that reduce costs for those who ride Pace and CTA.
And for those who pay for rides using your Ventra account, you can now transfer to a regular fixed route Pace bus for free and at a reduced cost to a Premium Pace route! To take advantage of free or reduced transfers, you must use a Ventra card or Ventra-linked smart device and the second or additional rides must occur within two hours of the first ride.
For those who enjoy the convenience and affordability of unlimited ride passes, Pace is pleased to introduce a new Pace/CTA 1-Day Pass for $5 and a new Pace/CTA 3-Day Pass for $15.  Additionally, the Pace/CTA 7-Day Pass is now only $20. All those passes offer unlimited rides on Pace and CTA buses and trains. The existing 30-Day Passes are also still available.
The new lower fares include: 
| | | |
| --- | --- | --- |
| PASSES | Previous Fare | NEW Fare |
| New: Pace/CTA 1-Day Pass | N/A | $5.00 |
| New: Pace/CTA 3-Day Pass | N/A | $15.00 |
| Pace/CTA 7-Day Pass | $25.00 | $20.00 |
TRANSFERS
FARES
Pace Transfers to Pace Regular Routes (with Ventra transit value only)

| | | |
| --- | --- | --- |
|   | Previous Fare | NEW Fare |
| Full Fare | $0.30 | $0.00 |
| Reduced Fare | $0.20 | $0.00 |

Pace Transfers to Pace Premium Routes (with Ventra transit value only)

| | | |
| --- | --- | --- |
|   | Previous Fare | NEW Fare |
| Full Fare | $2.80 | $2.50 |
| Reduced Fare | $1.45 | $1.25 |

Transfers to Pace Premium Routes (with Pace/CTA 7- Day Pass, Pace/CTA 30-Day Pass, Pace 30-Day Pass)

| | | |
| --- | --- | --- |
|   | Previous Fare | NEW Fare |
| Full Fare | $2.25 | $2.25 |
| Reduced Fare | $1.15 | $1.10 |

Transfers to Pace Premium Routes (with New Pace/CTA 1-Day Pass and New Pace/CTA 3-Day Pass)

| | | |
| --- | --- | --- |
|   | Previous Fare | NEW Fare |
| Full Fare | N/A | $2.25 |
| Reduced Fare | N/A | $1.10 |