I-90 / Barrington Road Park-n-Ride
Park-n-Ride
Location
The Park-n-Ride lot is located north of I-90; east of Barrington Rd (enter off of Central Rd. The Kiss-n-Ride area is just south of I-90; east of Barrington Rd.
State-of-the-Art Facility
Pace's I-90 / Barrington Road station is an innovative facility that allows express route passengers to board and exit buses at a time-saving "on-the-tollway" bus stop.
Both Park-n-Ride and Kiss-n-Ride areas are accessible by a pedestrian bridge and an underpass crossing that enhances the reverse commuter's experience by providing accessible on-foot access.
Parking Rules
Overnight parking is prohibited to maximize the number of spaces that are available to riders. Unauthorized vehicles are subject to fines and/or towing at the owner's expense.
If you have questions about any parking regulations, please contact Customer Relations.
For an interactive map of all Pace Park-n-Ride locations, click here.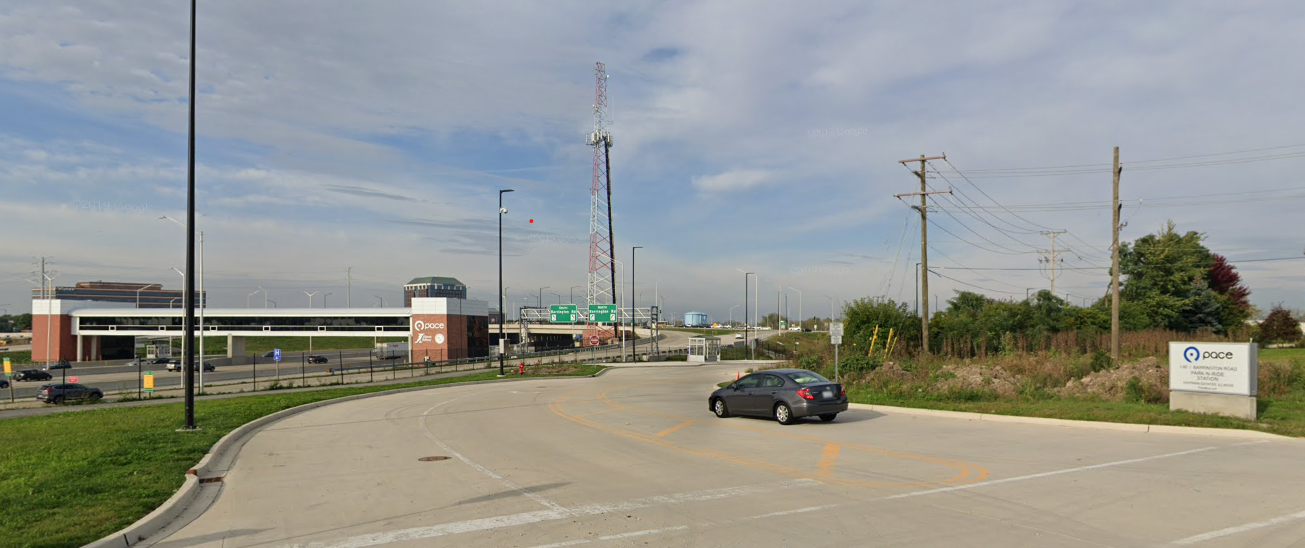 Bus Services
Expressway Routes
Fixed Bus Routes
On Demand
Amenities
Free parking
Protected walkway over the tollway
Full access to both sides of the Park-n-Ride
Adjacent Kiss-n-Ride south of I-90 with underpass to boarding area
Bus tracker signage
Bus shelters