Pace Hiring Event at Harper College (Sept. 2022)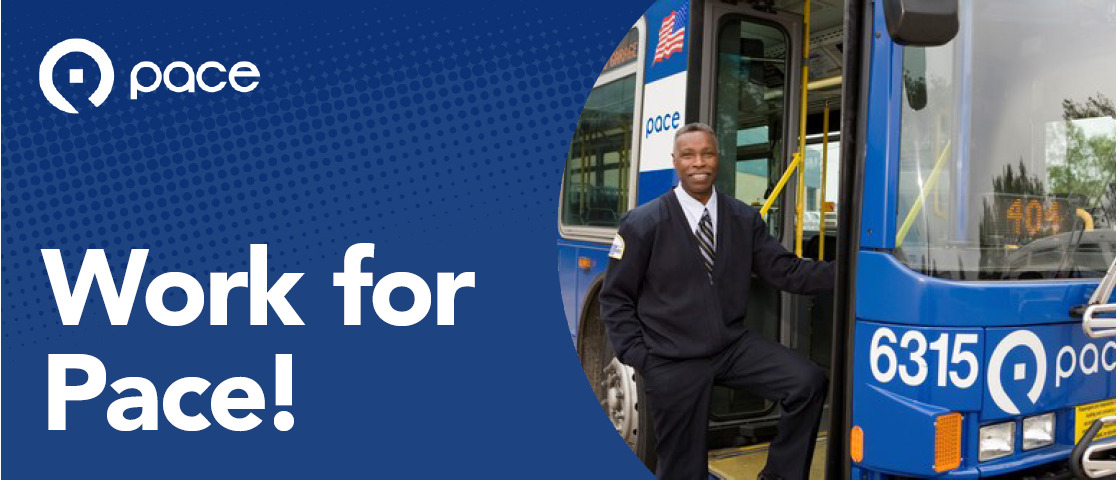 Looking for a GREAT Job? Meet with Pace Bus at this special pre-hire event at Harper College! This event will help prepare you for employment with Pace.
The screening process will include:
Application Completion
Computer Assessment/Questionnaire
Background Check (case by case/non-violent offense)
Vouchers Provided for Drug Screens
Get Screened. Get Skilled. Get a Great Career with Pace Bus!
Potential students must have a valid Illinois driver's license and a court ordered Motor Vehicle Report (MVR) with no more than 2 moving violations (excluding red light tickets) in the last 5 years.
MVRs (also called Driving Record Abstracts in Illinois) may be obtained from the DMV or Secretary of State for $12 (Visit www.ilsos.gov for more information).
CDL Class B permit training begins October 17 through Harper College Continuing Professional Education and is paid for by Pace. The total investment for students is only $12!
For more information, contact cpe@harpercollege.edu.