Pace Connect - Harvey Area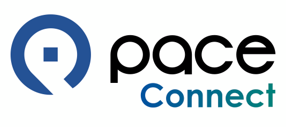 Pace Connect
Pace Connect is a new late-night ride hailing service to and from the Harvey Transportation Center and the surrounding area.
Pace Connect (powered by Via) is a new late-night ride hailing service for riders to travel between Pace's Harvey Transportation Center and any address in a defined zone surrounding the facility, presenting a new way to connect with Pace Route 352 and the Metra Electric District.
For only $2 or less per ride, anyone can take a ride within the designated zone to accommodate first/last mile transportation needs during times when fixed route public transportation isn't readily available.
Payment may be made with Ventra cards, the Ventra app, Pace Connect app, mobile wallets, and contactless bank cards. PLEASE NOTE: Cash is not accepted.
Employer sites within this zone include (but are not limited to) University of Chicago Ingalls Memorial Hospital, South Suburban College, and the Amazon warehouse in Markham. 
The service is available:
Tuesday--Friday 12 a.m. – 5 a.m.
Saturday 11 p.m. – Sunday 6 a.m.
Sunday 11 p.m. – Monday 6 a.m.
Pace Connect is open to the general public but all rides need to be individually reserved. Rides can be booked with the Pace Connect mobile app or by phone at 847-793-1151.
Rides on Pace Connect Harvey Area must start or end at the Harvey Transportation Center.
Learn more about the Pace Connect Service.
Fare Information
Route Pace Connect is classified as Pace Connect Service
External Connections
Metra Electric Line - Harvey Station
Nearby Passenger Facilities