Pace's Response to COVID-19
Information for Students and Parents about Bus Service in Spring 2021
We know many high school and college students rely on Pace bus service to get to school every day.
See below for information about the Spring 2021 semester and the impact of COVID-19 on Pace service to schools.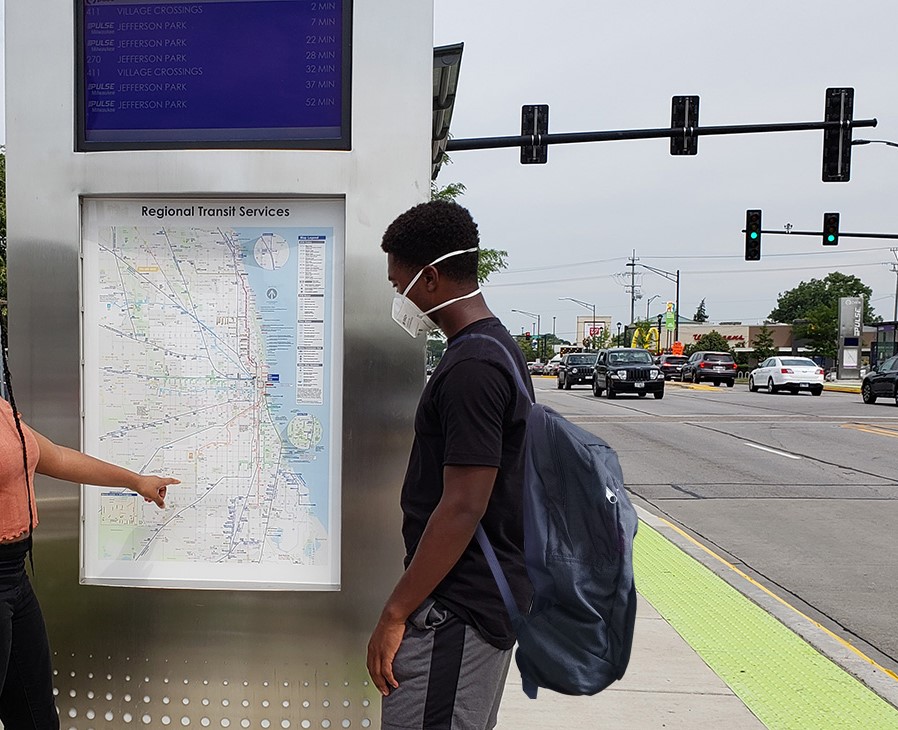 The COVID-19 pandemic continues to impact many aspects of our lives--not the least of which is attendance at high school and college (whether in person, online, or a combination of both) for thousands of students in northeastern Illinois in early 2021.
All riders, including students, who are medically able to tolerate a face covering need to wear one while onboard Pace buses and while near other people at bus stops.
Throughout this pandemic and continuing through this school year, Pace has been cleaning and sanitizing buses regularly in accordance with CDC guidelines. See more details about our cleaning and disinfecting protocols here.
In years past, it was common for dozens of students to get on a single Pace bus at the conclusion of a school day. During this pandemic, however, Pace's goal is to limit the number of riders per bus to 15 to allow for social distancing. Bus operators are enforcing that rule when feasible. While certain yellow school bus services have different rules on passenger loads, the reason for Pace's rule is that Pace service is open to the public, and we are unable to control who is or is not on Pace buses.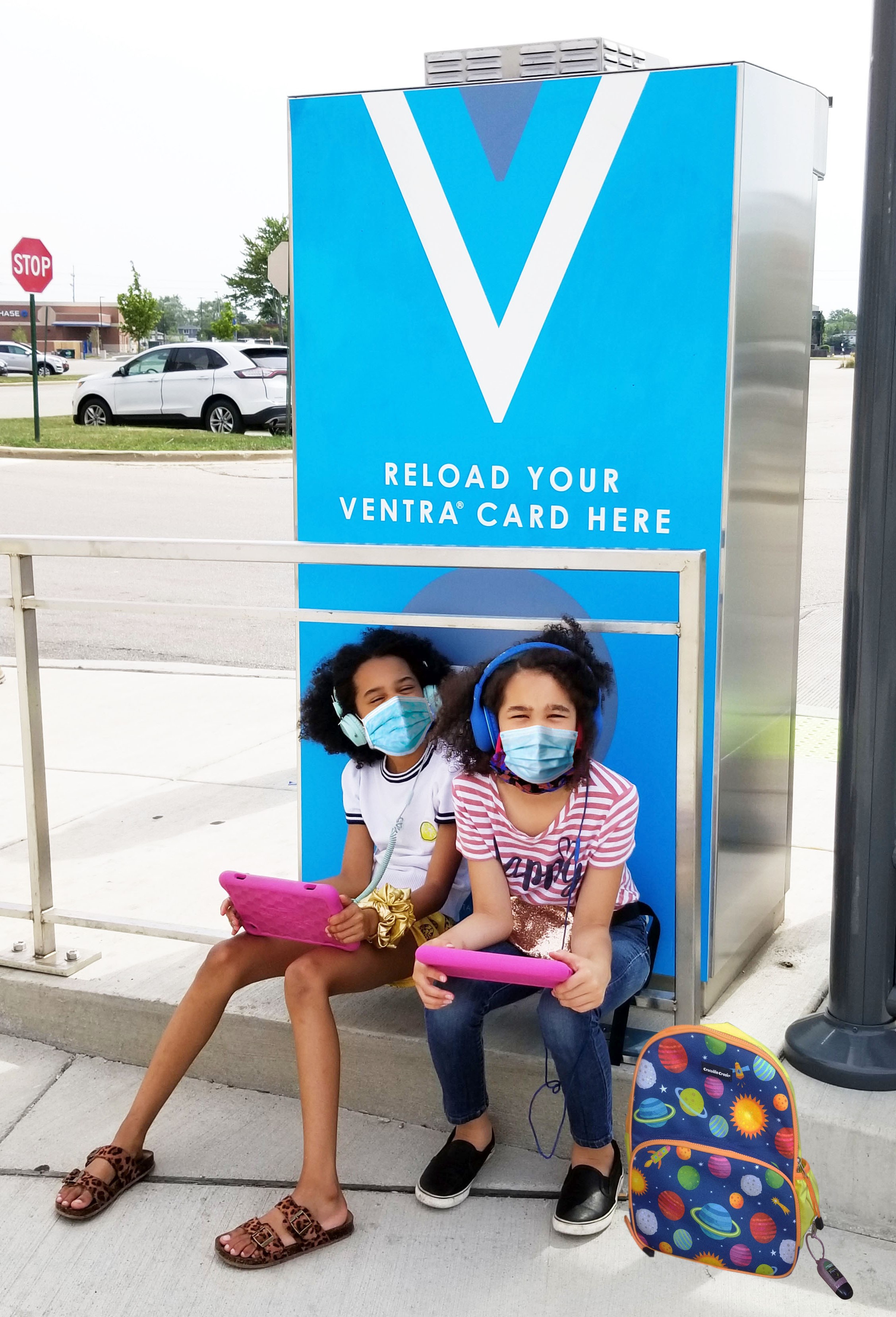 All riders, including students, should use a Ventra Card to pay their fares for quicker boarding and less interaction with the bus operator. Students continue to ride at a discounted fare, and paying with your Ventra Card is the easiest way to take advantage of that savings. See this page for more information about getting a student Ventra Card.
Pace proactively reached out to many school districts in 2020 to inform them of our capabilities in providing safe and financially responsible transportation, and encouraged them to adapt their school operations to the realities of safe bus riding. We welcome the opportunity to have that discussion with additional stakeholders as well.
Status of bus schedules
As we do every year, Pace worked with our local school districts to have bus service in place that serves students' needs, and in 2020 Pace received many requests from students, parents, and administrators to alter bus service in response to new health and safety protocols. However, for the 2020-2021 school year, Pace doesn't have the supply of either vehicles or drivers to offer as much service as we did during the 2019-20 school year, much less add service beyond 2019 levels. Due to the variety of remote/in-person/hybrid learning policies announced by suburban schools, Pace is not able to adjust its schedules this year, as we traditionally do, to provide supplemental service for students. The bus routing/schedule that was in place during Fall 2020 will continue to be in place during Spring 2021. However, students can still take advantage of the bus service which is operating to get to school and other activities.
Students, parents and administrators can view this list of  Schools Served by Pace . When viewing a bus's route and schedule on our website, please be aware that many variants include a footnote to indicate that the trip or routing pattern only operates on school days. Those "school day variants" are not operating during spring 2021. Pace has issued a passenger notice in that regard. The "main" routing and schedule displayed on the webpage is running as shown, unless otherwise indicated by a passenger notice. Sign up for email alerts (via the link at the bottom of this page) for the route you ride to stay informed when Pace announces changes to our service.
Shuttle option
School administrators seeking to offer an additional transportation option for their students or employees can start a vanpooling option which mirrors Pace's employer shuttle program. The school would pay $600 per month and can use the van as they see fit to pick up and drop off people at locations of your choice. Pace covers fuel and maintenance. The school provides the driver and is allowed to charge the passengers a fare. To inquire about this option, please contact Pace's Community Relations Department.