Routes 850, 851 and 855 Temporary Park-n-Ride and Bus Stop Relocation
Starts Monday, June 21, 2021
Due to continued weight restrictions on the Canterbury Lane culvert in Bolingbrook, and to improve passenger access, Pace is temporarily relocating all service from the Canterbury Park-n-Ride lot (PnR) to the Living Water Community Church parking lot at 190 Lily Cache Lane.
Passengers should park where indicated on the diagram. Buses will pick passengers up on Lily Cache at the church driveway.
 
Until further notice, passengers should NOT park at the Canterbury PnR. I-55 service will not stop at Briarcliff and Canterbury.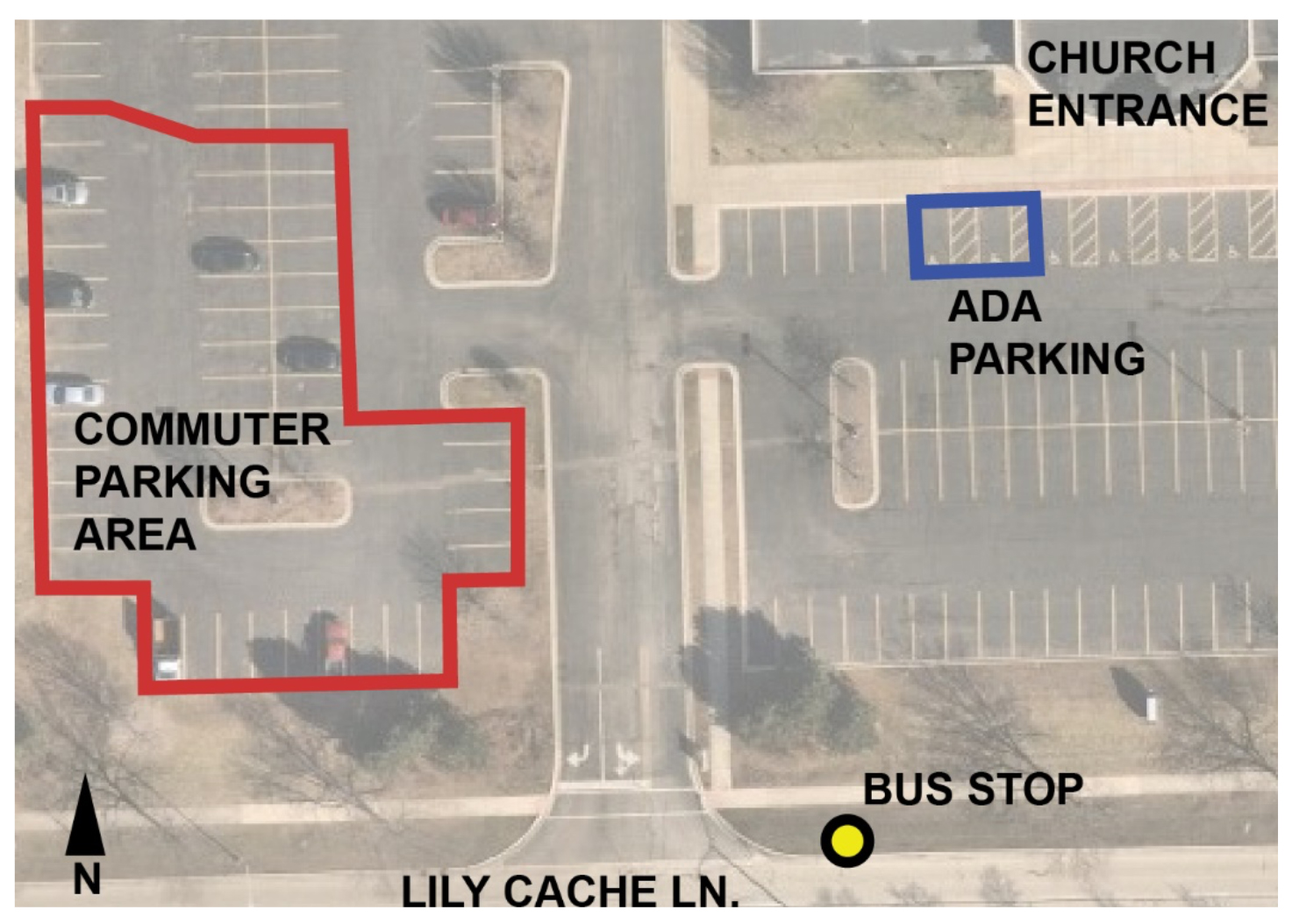 No other bus stops are affected by this work. Please allow extra travel time to access the temporary bus stop.