Naperville-Aurora On Demand Service Expansion
Starts Monday, June 28, 2021
Pace is pleased to announce that Pace Naperville-Aurora On Demand service is being extended to serve more popular destinations in the area starting Monday, June 28, 2021. The new area being added to the service zone is shown in the detail map below.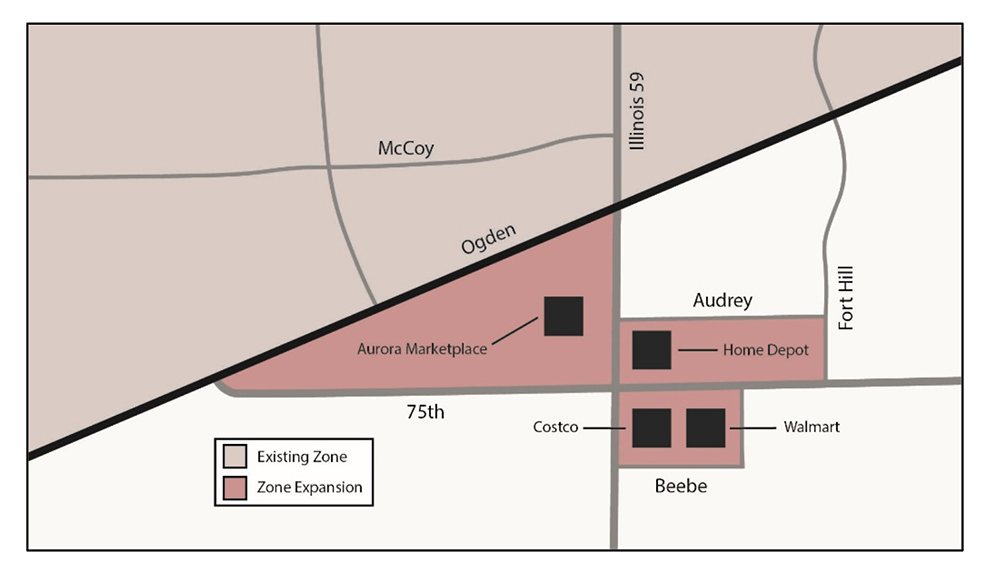 Passengers may reserve a trip online at PaceBus.com/ondemand or by calling 630-453-4599.
Updated brochures for Pace Naperville-Aurora On Demand dated June 2021 will soon be available on-line at PaceBus.com/ondemand, on board buses and by calling Pace Customer Relations at 847-364-7223, option 3.