Pace's Response to COVID-19
Atrium Center Park-n-Ride (Rolling Meadows)
Park-n-Ride
Location
Atrium Corporate Center - 3800 Golf Rd., Rolling Meadows (Parking is in rear of complex - see PDF map below)
Parking Rules
This Park-n-Ride facility is not owned by Pace, and parking is limited to Wrigley Field & Soldier Field Express events only. Overnight parking is prohibited and unauthorized vehicles could be subject to fines and/or towing at the owner's expense.
No public restrooms are available at Atrium Center Park-n-Ride and riders are requested to park only in the lot immediately adjacent to the ESPD bus stop sign.
If you have questions about any parking regulations, please contact Customer Relations.
For an interactive map of all Pace Park-n-Ride locations, click here.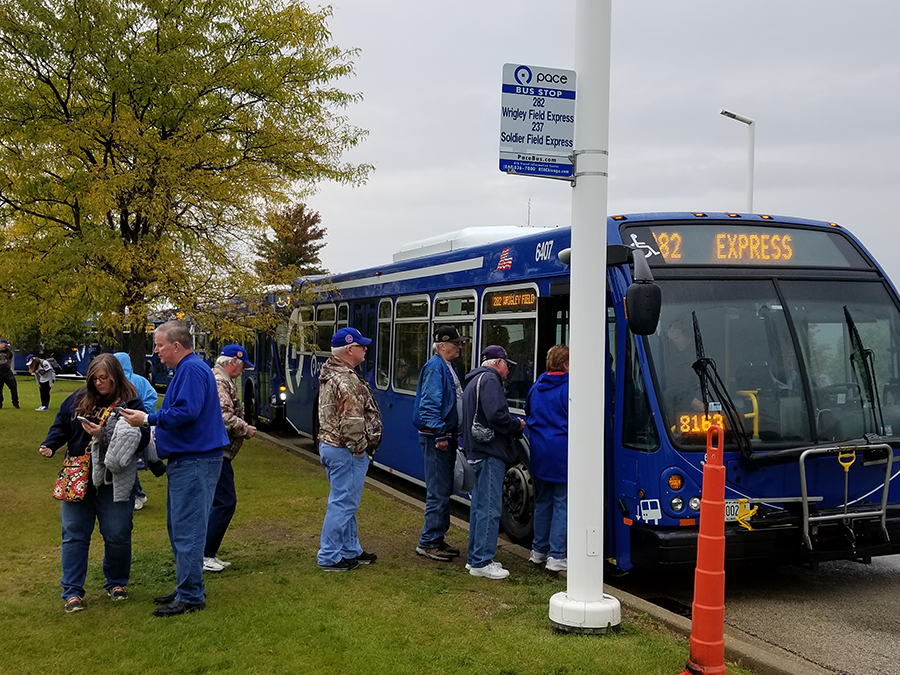 Amenities
Free parking
Easy access from I-90 Jane Adams Tollway, I-290 Expressway, and Route 53